Founder and Creative Director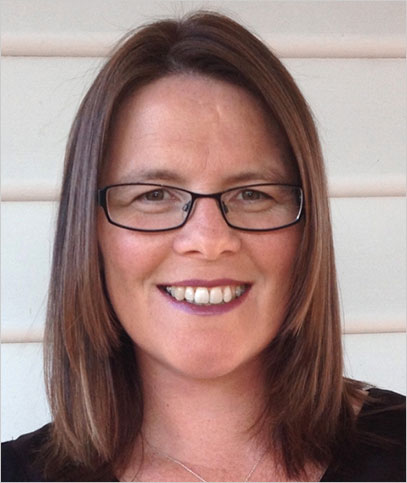 Rachel Saliba
How do we inspire and support our children to achieve their best?
Hi, I'm Rachel Saliba, Founder and Creative Director of Practically Learning. I am committed to addressing this question, because I believe every child should have the opportunity to shine and become who they are destined to be.
I am passionate about connecting parents and teachers so they can work together to support children on their learning journey.
Much like a doctor or specialist works alongside families to determine how to overcome medical challenges for children, teachers and parents can do the same in education. Each has a role in providing opportunities and in guiding and supporting every child to thrive.
I bring over 25 years in Design Thinking to my work, using creative and critical thinking, innovation and insight to identify strategic approaches to the complex challenges facing families as they navigate their child's learning journey.
Over the past six years I've directly worked with over 20 schools as a coach and consultant in parent engagement and culture development to shift mindsets in how people relate in education. The workshops and programs I've developed provide the opportunity to move schools from involving parents at school to more deeper engagement and connection with their child and their learning through school.
I have held several roles in education, working as Executive Officer for the Catholic School Parents Victoria, and representative of Catholic School Parents Australia - advocating for parents on various issues in education including parent engagement, curriculum, child safety and wellbeing.
I have developed and facilitated learning sessions for pre-service teachers at ACU in Melbourne on the importance of parent engagement in education and its impact on student learning outcomes. In 2014 I was invited to travel to Santa Fe, New Mexico to gain a deeper understanding of the impact of parent engagement universally.
In 2017 I facilitated a visit to Australia by Dr Debbie Pushor who is a world leader in research and pre-service teaching of the importance of parents and teachers walking alongside each other to support children through their learning.
I have designed and facilitated Diploma and Advanced Diploma courses in Advertising, Marketing, Public Relations and Project Management at Victoria University and have developed several workshops which I have facilitated for school leaders, teachers and parents.
I was recently invited to be a guest speaker for ARACY for their Lunchtime Learnings webinar series in 2017.  During 2017 I spoke at the ARACY Parent Engagement Conference in Melbourne, at the No More Harm Conference in Brisbane, QLD and facilitated parent workshops at the Broken Bay Parent Conference in Manly, New South Wales on preparing children for the future workplace.
I am also an author; having recently published my first book entitled Staying Connected – Guiding and supporting children on their learning journey. My book explores the challenges and joys of the parent journey with children, how to remain in touch with their world and support them as they navigate through their education towards a promising future.
The book is available now at amazon.com and barnesandnoble.com.
IT and Leadership Director
Sam Saliba
Assisting people discover practical solutions
Hi, I'm Sam Saliba, IT and Leadership Director of Practically Learning. I am committed to assisting people discover practical solutions to everyday challenges, whether they be technical or in finding solutions to leadership challenges.
I bring over 25 years in training and technical expertise to my work, using strategic innovation, experience and insight to identify practical approaches to complex challenges in business.
I've directly worked with hundreds of clients in the architectural and engineering industry, including delivering leadership and change management training for the leading CAD solutions company in Australia.
In my spare time I am a leadership coach at a volunteer boys' gymnastics club, training young men to become leaders and positive role models for future generations.
I have a passion particularly for helping boys reach their full potential and in nurturing young minds to achieve more than they know they are capable of.